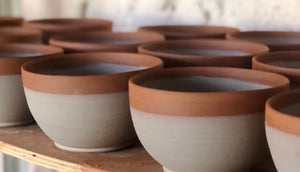 Crafted with love in the South of France
Handmade pottery
fait main en France
Céramique artisanale
🌱 Lead-free and food certified enamels
👐🏼 100% handmade using traditional processes, in a limited production run
🧽 Dishwasher safe. Avoid shocks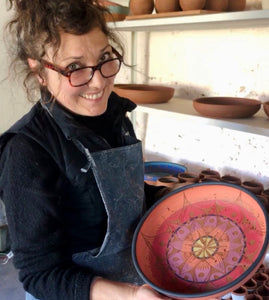 A potter's story
Pouring my passion into the making of these colorful tableware pieces, I hope to brighten the days of those who use them.
With this philosophy, I have been creating since 1993 objects to be both useful and decorative.
It's a pleasure to share with you a bit of my world, straight from my workshop between the Pyrenees and the Mediterranean.
Learn more